AES/EBU, AES-2id, SP/DIF Digital Audio Transformers
9.5 mm W x 5 mm H SMD 8 pin package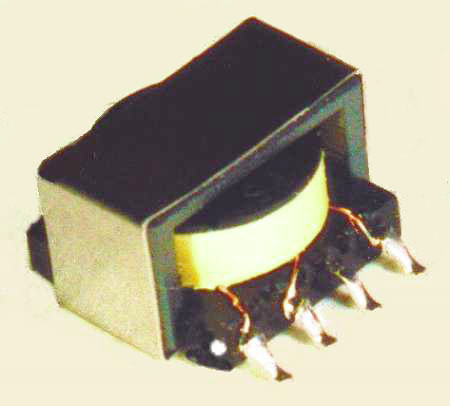 SC937-02LF

Sample Rates 32 - 96kHz, Ultra Wide Bandwidth, 7kHz - 100MHz
Ultra Fast Risetime (3 nS!), Ultra Low Capacitance (1 pF!)
1:1 ratio Shielded
Can be used up to 192 kHz
Best all purpose part

SC947-02LF

"SUPER"

Sample Rates 32 - 192 kHz, Ultra Wide Bandwidth, 7kHz - 200MHz
Ultra Fast Risetime (3 nS!), Ultra Low Capacitance (0.5 pF!)
1:1 ratio "SUPER" Shielded
Optimized over entire range of sample rates: 32 - 192 kHz

SC979-03LF

Sample Rates 32 - 192 kHz, Ultra Wide Bandwidth, 15kHz - 160 MHz
Ultra Low Capacitance, Ultra Fast Risetime (2 nS!)
1:1 ratio unshielded. 75 or 110 W, for DVD, AES
Replaces SC961-01 (obsolete part!)
Optimized for 48 - 192 kHz

SC939-06LF

DUAL Zo

Sample Rates 32 - 192 kHz, Ultra Wide Bandwidth, 7kHz - 100 MHz
Ultra Fast Risetime (3 nS!), Ultra Low Capacitance (1 pF!)
1.2 : 1 :1.2 ratio shielded
For 110 W to BOTH 75 and 110 W, Balanced to Balanced and Unbal

SC939-07LF

DUAL Zo

Sample Rates 32 - 192 kHz, Ultra Wide Bandwidth, 7kHz - 100 MHz
Ultra Fast Risetime (3 nS!), Ultra Low Capacitance (1 pF!)
1 : 1 : 1.2 ratio shielded
For 75 W to BOTH 75 and 110 W, Unbalanced to Balanced and Unbal

SC945-01LF

SUPERSPLITTER

Sample Rates 32 - 192 kHz, Ultra Wide Bandwidth, 7 kHz - 200 MHz
1.4:1:1 ratio for balanced 110 W interfacing a source to 2 loads, high cross port rejection
For 110 W, Balanced use only
Only splitter transformer designed for use with AES/EBU at sample rate up to 192 kHz

SC982-04LF

Sample Rates 32 - 192 kHz, Ultra Wide Bandwidth, 20kHz - 250 MHz
Ultra Low Capacitance, Ultra Fast Risetime (1.5 nS!)
1:2 ratio unshielded. 75:300 or 50:200 W, for DVD, AES
Designed for unbalanced connections, see 1998 AES paper, fig 18.

SC961-04LF

Sample Rates 32 - 192 kHz, Ultra Wide Bandwidth, 7kHz - 100 MHz
Ultra Fast Risetime (3 nS!), Ultra Low Capacitance (1 pF!)
1:1.2 ratio shielded
For 75 to 110 W conversion, AES-2id

SC983-05LF

Sample Rates 32 - 192 kHz, Ultra Wide Bandwidth, 15kHz - 160 MHz
Center Tapped Phantom Pwr, Digital Microphone or multi Zo use
Ultra Fast Risetime (2 nS!)
1:1 center tap ratio unshielded. 75 - 110 W, for DVD, AES, SPDIF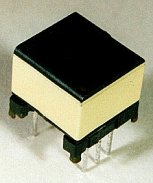 Thru-Hole 12.5mm L x W x H (all Sample Rates 28 - 48 kHz
(NOTE: NOT FOR NEW DESIGNS)
| | |
| --- | --- |
| SC916-01LF | 1:1 shielded for AES/EBU, 700Hz - 40MHz |
| SC944-05LF | 1:2 for SPDIF or AES-3, Ultralow Aberration Transmitters/ Receivers |
| SC981-04LF | Center Tap 1:1 AES/EBU Phantom Power Transformer (Digital Microphones) |
ALL ARE SPECIFICALLY OPTIMIZED FOR:
Low Capacitance, Low jitter, High Interference Rejection, Fastest Rise-time
All System Impedances: 75-110-150 Ohms, Widest Bandwidth
Compatible with all ICs: AKM, Cirrus logic (Crystal), TI/Burr-Brown, Yamaha, Wolfram
Free technical support, quick prototypes, samples, same day shipping, stocked in depth!

Please email or call for full specification sheets, applications information or pricing.

THE BEST TRANSFORMERS IN THE INDUSTRY!

Last revised: 09 December, 2015

Copyright © 2008 Scientific Conversion, Inc. All rights reserved. Information subject to change without notice.